FF >> FRESH FASHION FROM SPAIN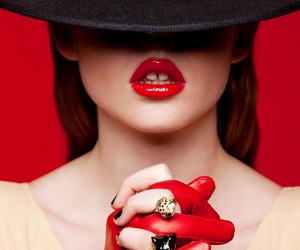 Fashion takes us to places. We can travel in time and space and become different people. And innovative designers allow us to try other skins or to rediscover aspects that we had forgotten about ours.
This year, FF>> brings you the universe of five of the freshest and most original Spanish young designers. From the print overdose of Manuel Bolaño and his collections that teach us colorful lessons about "how to repair a broken heart" (the title of his Spring/Summer 2012 collection), to uke and their concept of "sunny minimalism", combining 20th century avant-garde movements with the Mediterranean sun and the natural fabrics and simple geometric shapes of Nordic design.
And, to go with it, nothing better than the shoes of Deux Souliers, who mix traditional shoe craftsmanship with bold shapes; the ceramic jewelry of Andresgallardo and their unique world inhabited by wonderful animal and floral motives; or the cosmic and geometric touch of Après Ski's accessories, combining vintage and antique trinkets found in flea markets and experimenting with materials like resins, wood or antique textiles.
Do not miss the fashion video strand and the set of collages that open to us the very own universe of these young designers who are sure to make a name internationally for themselves in the future.
Artist: Andrés Gallardo, Apreski, Deux Souliers, Manuel Bolaño, UKE
When: Tue, 20/11/2012 – Sun, 25/11/2012
Event Times: 20th november:6.30pm 21-25th november:12-6.30pm
Venue: The Gallery Soho
Venue Details: The Gallery Soho, 121 – 125 Charing Cross Road, London WC2H 0EW
Image Gallery