Coyote is a legend of the Movida years and of the Madrid music scene. Now in his upteenth reincarnation he treats us to a delightful and heady mix of performance and folk shenanigans made the more special by its surroundings. Expect to be surprised, in small doses, of course.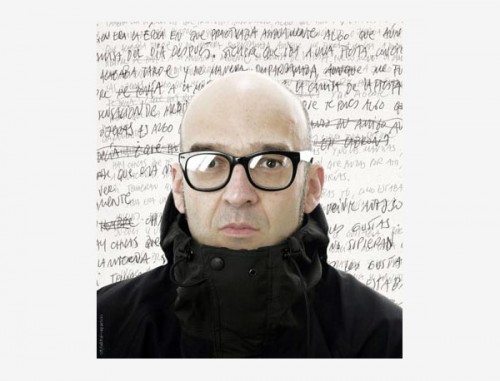 Artist: Victor Coyote
When: Fri, 05/11/2010
Event Times: From 7pm
Venue: The Cinema Museum, Kennington, London
Venue Details: The Master's House' 2 Dugard Way, London SE11 4TH
Ruido Bajito – The interview!
How would you define Ruido Bajito?
Ruido Bajito –Little low noise– is a pseudo-contradictory name, as noise normally implies high volume. Less often, noise takes place at a low volume. The world of pseudo-contradictions is exciting and requires endless fine-tuning. This also applies to Ruido Bajito's shows.
What do you do?
In our mini-show I sing, recite texts, become a fake ventriloquist, screen my videos and disguise as a plant. In everyday life I do graphic design, music, and I sometimes write and do little low noises.
What can the audience expect from your collaboration with Spain NOW!?
A small show, with an unpretentious depth and simple regardless of the amount of artistic activities involved.
What do you think your collaboration with Spain NOW! will bring for you?
For a Spanish artist it is always great coming to London. It will be very interesting.
Give us some insights about your creative process.
Unfortunately, I am trapped within a tangle of art forms. Thinking or planning is easy because one thing leads to another: using a video from a small device that generates a constant noise leaves its trace. Using a puppet can determine the set. It's funny when you think of it.
As we create and build everything, when we want ideas to cristallyse we need to jump, for example, from editing video with the computer to manually building the set with fruit crates. Not using always the same tools is laborious, but gives a more global vision of our work –or at least, that's what I hope.
Is this your first show in the UK?
This is my first UK show. As Victor Coyote I have played at Midem in Cannes or in Portugal.
What can you say about the current state of Spanish culture within your field? What other emergent Spanish artists can you recommend for those who enjoy your work?
Los Caballitos de Dusseldorf, Juan Ugalde, Antonia Font.
Do you have affinities or share interests with any artists working in the UK?
Yes, definitely, with artists from many different countries: in the UK with Gary Hume and Divine Comedy. Norman Wilcox-Geissen's JUMP project has similarities with Ruido Bajito.
Definition time! Ruido bajito as:
a say: "Jack of all trades, master of none". It was a say for when people lived 45 years on average, not for today.
a geographical accident: A river. I was born by one and one has to flow and change continuously.
a time of the day: between 18:46 and 18:47. Sometimes you need to guide yourself by intuitions.
a decade/century from the past (or the future): The 21st century as it was portrayed in 20th century comics.
an animal/mineral/plant: The cicada. It's quite "Ruido Bajito"