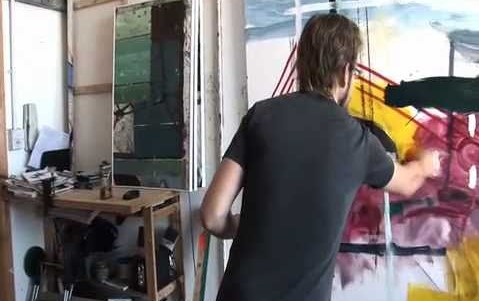 Event: Open Studio Weekend
Date: 7th November – 9th November, Fri 6pm – 9pm, Sat-Sun 12pm – 6pm (variations according to studio)
Venue: Various venues in London
For one weekend only, a number of Spain's most exciting London-based contemporary artists and creatives will throw open the doors of their studios to the public to show their most recent work. Some of the artists will also host talks and informal discussions about their work.
Participating artists include:
Artists: María Jose Arceo and Susana Sanroman
Studio: Unit 5, 20-30, Wild's Rents, SE1 4QG
Artist: Isabel Castro Jung
Studio: Address TBA
Artist: Marisa Culatto 
Studio J/A, Acme Studios, 15 Orsman Road, N1 5RA
Artist: Gala Knörr
Studio: Studio 7, Cell Projects, Third Floor, 89 Ridley Road E8 2NP
Artist: Silvia Lerín
Studio: ASC STUDIOS, 195-205 Union Street, SE1 0LN
Artist: Francisco Ortega
Studio: Mother Studios, Floor 3, Queens Yard, Whitepost Lane, Hackney Wick E9 5E
All studio opening and event time will be published on this page. 
For more information contact: toni@spain-now.org.uk
See last year's Spain NOW! Open Studio Weekend video: