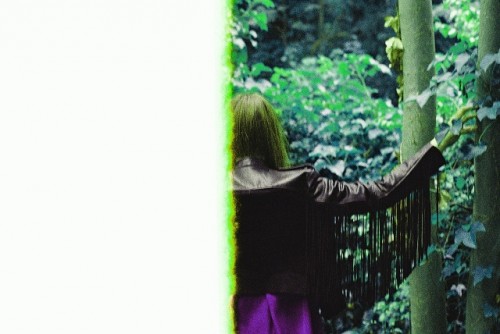 Event: Spain NOW! 2014 Creative Hub @ Hanmi Gallery
Date: 7th November – 9th November. Official hub opening Fri 12am – 9pm, Sat 10am – 6pm, Sun 12am – 6pm
Venue: Hanmi Gallery, 30 Maple Street, London W1T 6HA
This year the Hanmi Gallery is our buzzing creative hub in the heart of London's Fitzrovia, hosting a weekend of visual art exhibitions, talks, our renowned literary mornings and a programme of fashion, film and music screenings.
Screenings:
Cut Here IV
A selection of videos from Spain's independent music scene, curated by Nacho R. Piedra. The magic of music videos lies in the interplay between sound and image. Not just a song, not just a film but more than that, the sum of the parts.
Our venue partner The Snooty Fox pub will screen Cut Here IV on Friday 7th and Saturday 8th from 5pm / 7pm and Sunday the 8th from 7pm / 9pm.
FF>> Fresh Fashion From Spain, curated by Noelia Terrón-Laya
Spanish design has a distinctive flair that is often difficult to define: is it the use of colour? The choice of shapes? The taste for prints? Its rich cultural heritage? Or perhaps its craftsmanship tradition?
As every year, we put words aside and let images speak for themselves. Fresh Fashion from Spain proposes an overview of Spain's young and cutting edge design in a selection of videos curated by Noelia Terrón-Laya.
On this occasion we have partnered with Madrid Fashion Film Festival, a showcase of the best audio visual work made for the fashion industry, now on its second year.
'THE WORD IS POET', curated by Silvia Terrón
This documentary by Asturias-born poet and film producer Sofía Castañón proposes looking at literature through a gender lens. 21 Spanish poets born between 1974 and 1990 give their own perspective about literary creation, its dissemination, and the reactions by literary critics and the public in general. Does being a man or a woman play a role in the process?

Roundtable discussion with Sofía Castañón and Sara Torres. Curated by Silvia Terrón.
Artist presentations and collaborations
Spain NOW! and Hanmi Gallery bring together Korean-born artist Sungfeel Yun in collaboration with Spanish artist Gemma Pardo. Spanish photographer Susana Sanroman will present her series 'Essentia – Praesentia'.
There will be also the presentation of Nifu Nifa Records. Nifu Nifa Records is not a typical record label. The aims of the project are to promote new emergent artists from the electronic music scene, and to support children's education charities around the world by donating all profits to such causes.
Schedule of events
Friday, 7th
Opening hours: 12pm – 9pm
6-9pm: Reception drinks
Cut Here IV and FF>> Fresh Fashion From Spain presentation by curator Noelia Terrón-Laya
Saturday, 8th
Screenings
-' The Word Is Poet ' (second floor)
–Cut Here IV and FF>> Fresh Fashion From Spain (ground floor)
10am: Literary Mornings- Screening of 'The Word Is Poet'  and roundtable discussion curated by Silvia Terrón (second floor)
2.30pm: Talk Gemma Pardo + Sungfeel Yun (third floor)
5pm: Nifu Nifa Records presentation. DJ set until 7pm (ground floor)
 Sunday 9th
Screenings
–' The Word Is Poet ' (second floor)
–Cut Here IV and FF>> Fresh Fashion From Spain (ground floor)
1pm: Maria José Arceo + Susana Sanroman in conversation (ground floor)
4pm: Marisa Culatto + Roland Fisher in conversation (ground floor)
 5.30pm: Hanmi Social (screenings + nibbles)
In partnership with Hanmi Gallery